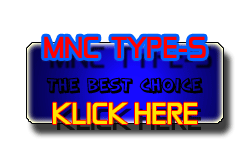 Densha Otoko (電車男, Train Man?) is a Japanese television drama that aired on Fuji Television. It is based on the Densha Otoko story, which has also been portrayed in other media.
A true love story turned to bestselling novel, created from the Internet BBS, 2channel to blockbuster hit movie. Ito Misaki plays Aoyama Saori, working as an office lady at a
MNC
, gets into trouble with a drunkard on a train. She's saved by Yamada Tsuyoshi, played by Ito Atsushi. As a form of appreciation, she sends him Hermes teacups. Having no experience with the opposite sex, Tsuyoshi decides to ask for help on the Aladdin Channel BBS on how to interact with Saori.
The plot follows the life of Yamada after a chance encounter with Saori, when he rescues her from a drunken man on the train. Saori sends him a set of Hermès tea cups as a thank you. Relying on advice from users on a website he is able to find the courage to change and eventually confess his feelings to Saori. The drama is filled with various dream sequences in which the characters use to portray their fantasies.
Cast and roles
(Japanese names are listed in western order: first-name last-name)
* Misaki Ito – Saori Aoyama (沙織 青山) aka. "Hermes"
* Atsushi Itō – Tsuyoshi Yamada (剛司 山田) aka. "Train_Man"/"Densha Otoko" (電車男)
* Miho Shiraishi – Misuzu Jinkama (美鈴 陣釜)
* Eriko Sato – Kaho Sawazaki (果歩 沢崎)
* Misa Sudo – Yūko Mizuki (裕子 観月)
* Mokomichi Hayami – Keisuke Aoyama (啓介 青山) (Saori's younger brother)
* Maki Horikita – Aoi Yamada (葵 山田) (Tsuyoshi's younger sister)
* Shirou Kishibe – Tsuneo Yamada (Tsuyoshi's father)
* Gekidan Hitori – Yuusaku Matsunaga
* Eiji Sugawara – Shinji Kawamoto
* Saori Koide – Karin Takeda (花梨 武田)
* Shun Oguri – Munetaka Minamoto
* Kosuke Toyohara – Kazuya Sakurai (和哉 桜井)
* Kumiko Akiyoshi – Yuki Aoyama (由紀 青山) (Saori's mother)
* Chizu Sakurai – Ryoko Hashizume
* Seiji Rokkaku – Sadao Ushijima
* Youichi Nukumizu – Susumu Ichisaka
* Tatsuya Gashuin – Tominaga
* Iori Nomizu – 鏡燃 (Meganekko / posting board member)
Atsushi Itō and Misaki Ito have a cameo appearance after the end credits in the movie. In turn, Takayuki Yamada who portrays Densha Otoko in the movie, appears in a brief cameo in the first episode of the TV series, as well as in a special episode. Miho Shiraishi had also a brief role in the movie, but as a different character.
Crew
* Directors – Takeuchi Hideki, Nishiura Masaki and Kobayashi Kazuhiro
* Producers – Wakamatsu Jisashiki and Kawanishi Migaku
* Original Story – Nakano Hitori
* Screenwriters – Mutou Susumuware and Tokunaga Tomokazu[/center]